Product Description
The automatic vegetable packing machine is suitable for automatic packaging of spinach, lettuce,leeks, cabbage, beansm onions and other vegetables.
Parameter of Fully Automatic Fruit Packing Machine
| | |
| --- | --- |
| Type | KL-T600X |
| Film width | Max.600mm |
| Bag length | Will indentify the length of the vegetables, automatic packaging |
| Bag width | 50-280mm |
| Product height | Max.120mm |
| Film roll diameter | Max.320mm |
| Packing speed | 20-120bag/min |
| Power | 220V,50/60Hz,2.8KVA |
| Machine size | L4020*W920*H1450mm |
| Machine weight | 950kg |
Features of Fully Automatic Fruit Packing Machine
1,The touch screen operation is intuitive and easy to understandm,English and Chinese operation interface.
2,The equipment adopts servo control system,the product transmission and packaging sealing is controlled by double servo drive and frequency converter, and good stability.
3,The electric eye automatically recognizes the length of the material to make bags and cut bags,Long and short products can be packed at the same time without adjustment.
4,No film when no material is packed, no empty package will be produced, and packaging materials will be saved.
5,The machine has the function of saving records. When the packaged product is replaced, it can be directly produced by normal swtiching.
6,It can recognize the length of various vegetables in bag,and will not empty the bag when there is no vegetable supply.
7,The machine transmission structure is simple and easy to operate.
8,Separate temperature PID temperature regulator, better to adapt to a variety of packaging materials.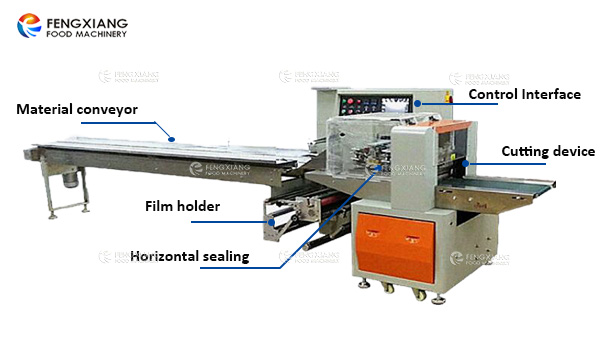 Detail of Fully Automatic Fruit Packing Machine
Multi-purpose machine: punching while packing and automatic labeling.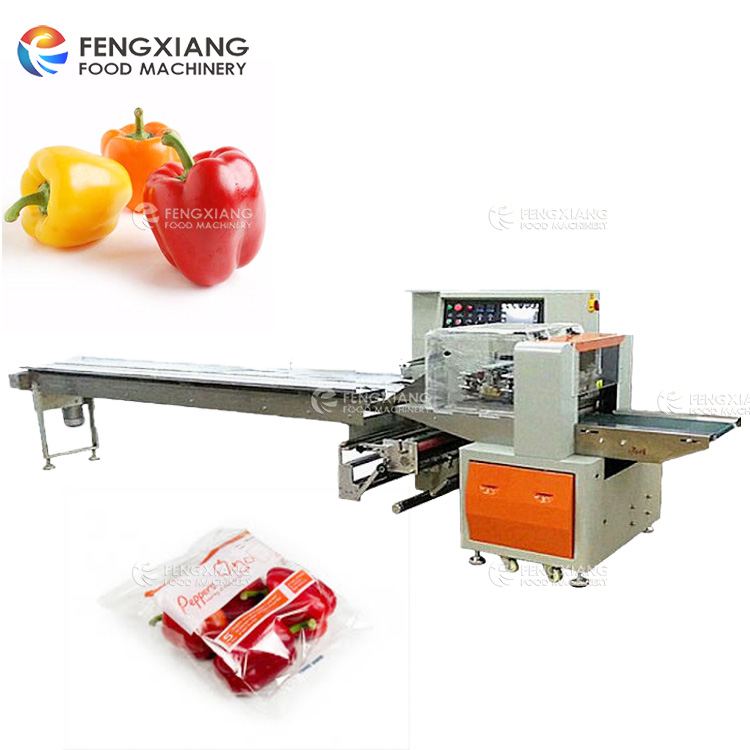 Avoid stale freshness and secondary losses.
Ensure that the vegetables are packed quickly, clean and complete.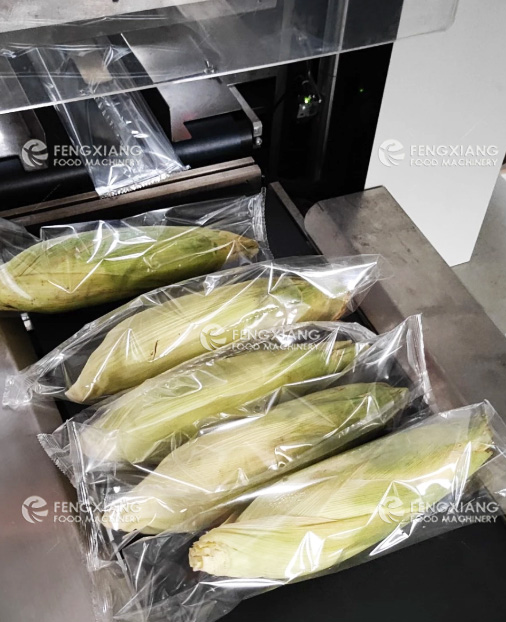 The packaging effect is ideal, and the shelf life of vegetables is better extended.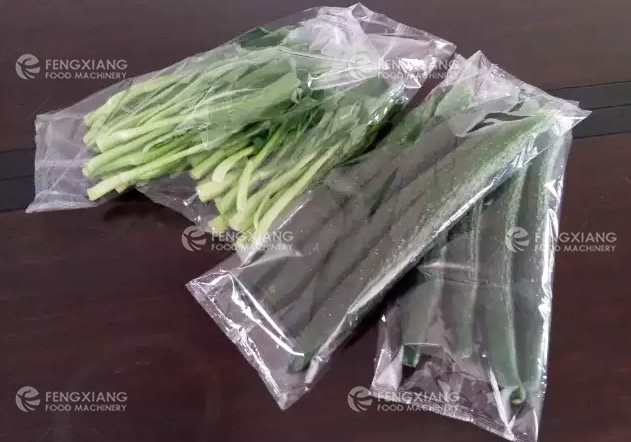 Price Terms︰ shenzhen or guangzhou
Payment Terms︰ TT / LC
Product Image